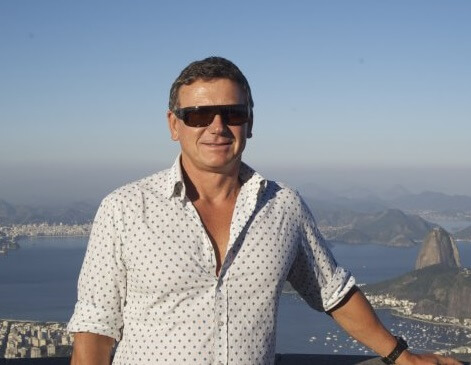 Hi my aficionados, I am James Baker – the founder, managing editor and writer of Good or Bad 4U – also the one that is typing this very salutation to you.
People often cognize me as a 52-year-old electrical engineer who runs a medium-sized electronics store in Texas. Little did they know, aside from this one business I have progressed, bartending and beverages (especially coffee) are my life's biggest interests.
The story has its beginning on a usual day of mine at work. I was once offered a pure black cup of Jamaica Blue Mountain coffee and could not stop myself from falling in love with this enthusiasm since then.
With all that experience of trying out the majority of this industry's products at my supermarket, I sincerely wish to help coffee-loving fellas choose the best servings in their reach. That is also the reason why I created "Good or Bad 4U".
Our Team
At first, this site is merely a place where I share my know-how about coffee makers, beans, and stuff I had chances to try out. Gradually, the longer I attach to such a nest, the more I want to broaden its influence. Just like that, my opportunity arrived when I met up with the two companions who are willing to construct and develop this playground together with me – Luke and Bryan.

Luke Chesney
Luke Chesney is a 50-year-old distributor of household goods and has been my lifelong friend for ages. Although he also bears a very special sentiment toward caffeine beverages, his actual preference lean more toward juice and juicers' quality.
His favorite leisure activities are sipping a well-pressed glass of fruit drink (pog would be the best) and generating brilliant Breville juicers' reviews with an old pair of glasses hanging loosely on the nose as always.
Luke's writings could somehow be sharp and critical, but with his solid words sinking in your mind, you'll know this man can be counted on.

Bryan Swindell
Now comes the arrival of our team's youngest member – Bryan whom I once hit upon at a high-profile lounge in my location.
Bryan is only half our age, but hardly anyone could say less about this blooming bartender's potential: I had sunk under the impression of love when I first had a taste of his cocktail.
He is also the one behind the scene who plays the role of tracking down the most up-to-date caffeine drinks as well as other beverages for our reviews.
There are great chances you will find him experimenting with the newest social media caffein craze when he's not at his position as a skilled bartender.

Our Principles
Informative
Our crew appreciates the subtleties of coffee. Plus, we always have one wish to which more and more fellas could feel that delicacy the exact way we do.
That is why it really matters for us to impart as much coffee expertise as possible so our readers can be genuinely inspired and benefit.
Reliable
Believe it or not, everything we post has all undergone a thorough assessment.
No matter if it is grind sizes, water temperatures, or tamping intensities, there will be no single piece of information that we missed out on testing in advance of delivering it to you!
Clear And Objective
Here comes another commitment: Everything we write will be well-considered and truthful at all times!
Not only are the pros and cons of each good included, but we also let you know what works wonders and what doesn't for your coffee appetite and habit.
Engaging
"What is the point of writing posts which can only bore people and cause them to stay away?" is the one question that imprints in our minds every single minute.
We want our readers to find learning about coffee enjoyable rather than something they have to read as a daunting forcing task. After all, it is this criterion that decides whether there will be readers engaging in our writing.
That's how we progress for our articles to steer clear of jargon and provide the utmost straightforward explanations.
Join Us To Grasp More On Captivating Coffee and Beverage-related Articles!

Now that you've grasped in-depth how the scene may look like when it comes to our very unique world of coffee where you can reach out several informative topics such as espresso drinks and coffee makers, the time to take the next step is on the way for you to seize it real tight and firmly!
Don't hesitate to contact us if you have any concerns about us not yet resolved. See then!
* Address: 6916 Jensen Dr, Houston, Texas, United States
*Phone: (713) 288-1946