Over time, I find out that comparing two blenders hardly satisfies the research demand of customers. Therefore, I come up with an article that can review up to three blenders of Vitamix 5300 vs 6300 vs 6500.  
Based on my experience and knowledge about Vitamix blenders, I will give my opinion about the best product out of these three at the end of our article. Stay tuned and slide right into the four features: design, size, and noise.
Comparison between Vitamix 5300 vs 6300 vs 6500
Construction
At first sight, the Vitamix 5300 vs 6500 vs 6300 all have a similar thick and high motor base, which gives customers a very sturdy and bulky impression. The 6300 design model looks very much like the Vitamix 6500 blender. Let's see which model catches our eyes the most! 
For the Vitamix 5300, the design is a little bit simpler. Its control panel includes one Pulse feature switch, one on/off button on the sides, and a variable speed dial in the middle. Even though the motor base is made of plastic, the control panel is constructed with shiny metal that is easier to wipe clean. The rubber handle brings an ergonomic feeling for users to adjust the speed level for different recipes and ingredients. This model is the most compact blender out of three products with a size of 17 x 8.75 x 7 inches.
On the flip side, Vitamix 6500 is the largest and heaviest blender for 17 x 14 x 12 inches and 16.39 lbs. The blender panel is constructed with the same material as the 5300 model. 
However, the 6500 has an advantage. It comes with three presets for smoothies, frozen desserts, and hot soups, which can help users save time without estimating the duration. However, the 10 speeds on the knob are compressed to fit in half of the circle, making them very small and uncomfortable to use. 
The 6300 blender's design is the same as the 6500 blender, including the only color option – black. In fact, the 6500 blender is the updated version of the 6300 blender; therefore, they both share that classical and standard design.
In my opinion, I prefer the 5300 blender's design out of all three. It's compact, lightweight, and has more color choices – black and red. 
Size and Storage
The 5300 and 6500 blenders are the two models that come with low profile 64 oz container in the box, while the Vitamix 6300 has a high-profile 64 oz container. 
As you might (or not) know, I love the high-profile container. It looks more modern and compact than the low-profile or other jars. However, I must admit that the low profile allows its blade to cut items three times more food. For the narrow container, its blade reaches and cuts ingredients on the bottom more than the top ingredients, causing uneven thickness for your drink. 
If you prefer your blenders to slide hard ingredients smoother, it's better to choose model 5300 or 6500. They both can serve enough meals for a family of up to 8 people.
The Vitamix 6300 vs 5300 vs 6500 are not dishwasher safe, and I don't recommend putting them in the dishwasher if you want to prolong their lives and beauties. But you can clean them easily by adding dish soap and warm water. Turn the machine on for a minute, and your blender is sparkly clean.
Three of them come with a 64 z jar, so we have a tie for this round.
Noise
Yes! It's time to know what's the difference between the models 6500 and 6300 as one of them is the updated version of the other. The answer lies in the horsepower motor. The Vitamix 6500 comes with a 2.2-peak HP motor base, while the 6300 model has only 2.0-peak. Due to this, the model 6500 makes a louder noise than the 6300 blender.
What about Vitamix 5300? It's also very noisy, up to 98 decibels at its highest speed. This is also because of its high-quality 2.2 motors. I don't think you should expect a powerful blender without loud noise. At least, it was not yet possible in 2020.
However, if you're wondering which machine you should bring home for your kitchen countertop, go for the 5300. Why? Considering its features, ability, power, and especially price, you can get a cheaper model of 5300 with precisely what a 6500 (more expensive version) has.
Additional Features
Remember the presets function I've mentioned before in the article? Yes, the additional feature makes Vitamix 6500 vs 6300 distinct from the model 5300. You might want to purchase the Vitamix 6500 since it helps you save a considerable amount of time with these presets. The 6300 also has presets, but the machine is not as powerful as the 6500 blender.
Despite all of these, I still want to recommend you to go for the 5300 model. This blender is now only available as a certified- reconditioned model. It's the most appealing feature of the machine. 
Purchasing this model will offer you massive savings since it has everything you need from a Vitamix blender. Can you expect a renewed model that still has a 7-year warranty, just like other "fully new" blenders? Furthermore, customers who have purchased Vitamix 5300 love love love (I have to stress three times!) their refurbished device! It's as good as new, works well, blends well, super powerful, and comes at a much more affordable price!
Quick Run Down of Vitamix 5300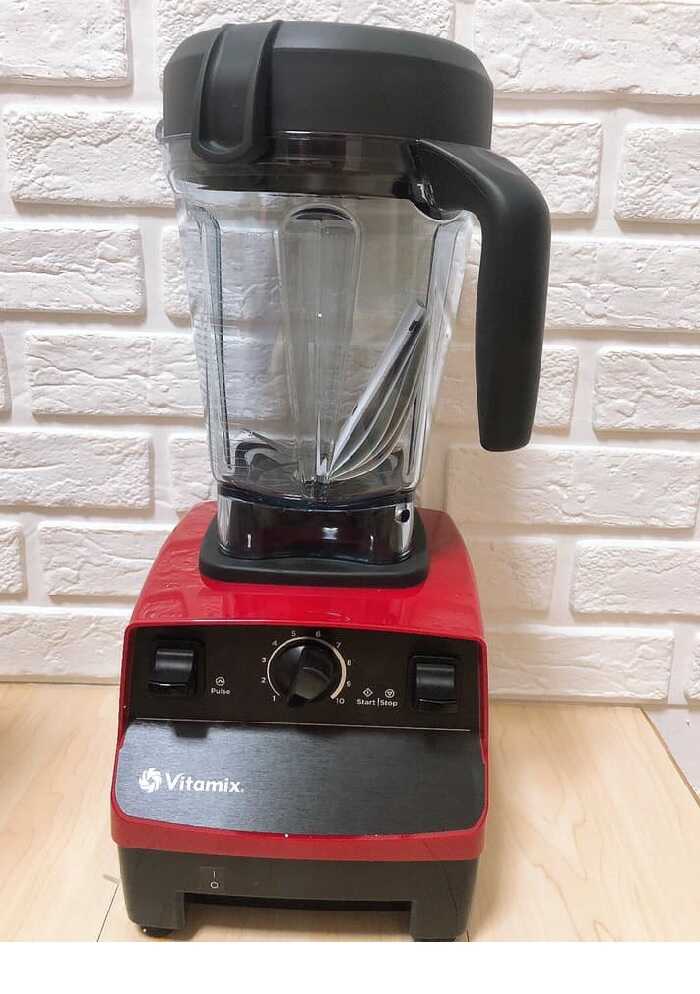 Pros:
Friendly-budget price

Low-profile 64 oz container

Refurbished blender
Cons:
No presets

Not compatible with making small batches
>> Read Customer Reviews: Here <<
Quick Run Down of Vitamix 6500
Pros:
Including three presets

Powerful 2.2-peak HP motor

Maximum capacity
Cons:
>> Read Customer Reviews: Here <<
Quick Run Down of Vitamix 6300
Pros:
Three pre-programmed settings

Less noisy out of three

Low-profile container
Cons:
Only compatible with making large batches

Only one color for choice
>> Read Customer Reviews: Here <<
Conclusion
Our task has successfully accomplished! Have you found a more reasonable blender between Vitamix 5300 vs 6300 vs 6500 for yourself? If you have, click on the link above and get one for yourself immediately! In case you want to listen to my feedback, I will choose Vitamix 5300 as my blender at home. Because if you buy the 5300 machine, you're literally getting a Vitamix 6500 model at a lower price.
The Related Article
Comparison Articles