In the article below, I will look into how Vitamix 5300 VS A2300 are different from each other. Here is a hint: You get a couple of extra features with the Ascent model.
Are you curious about the differences?
Without further ado, let's read on to see.
Image
Dimension
8.75 x 7.25 x 17.25 inches
Color
Black, red, white, and slate
White, stainless steel, platinum, red
Image
Color
Black, red, white, and slate
Image
Dimension
8.75 x 7.25 x 17.25 inches
Color
White, stainless steel, platinum, red
Differences Between Vitamix 5300 VS A2300
Design and Convenience
For your information, the 5300 are classic Vitamixes that have been around for a long time, while the A2300 comes from the latest Ascent series. The A2300 boasts a number of improvements that you are going to love, including the sleek design. You can see it right from the control panel.
The Ascent 2300 features a wide control panel with classic dials and switches, which are redesigned for modernity. On the dial, there is a shining chrome detail that accentuates the whole thing. To add to the appeal, the machine has a digital timer display above the speed dial.
On the other hand, the 5300 panel is quite narrow, about half the size of the A2300 interface only. The buttons are small and placed far apart from each other. You may find it a bit difficult to turn the dial and set the speed in the first place.
About the dimensions, there are not many differences between Vitamix 5300 VS A2300.
The Ascent measures at 11 x 8 x 17 inches while weighing only 11.86 pounds. Meanwhile, its competitor requires a countertop space of 17.25 x 8.75 x 7.25 inches with a weight of 11.95 pounds.
Fortunately, both blenders are lightweight and compact, making storage and transportation a piece of cake.
One last thing that makes A2300 more appealing than the Classic 5300 is the color. The 5300 is only available in an all-black theme. The A2300 offers four options, namely black, red, white, as well as slate.
Capacity
If you are familiar with Vitamix blenders, you probably know that the Ascent series are equipped with smart 64 oz containers. These latest containers work together with the motors to set the speed level automatically.
The 5300 comes with normal pitchers only. Fortunately, they still have a capacity of 64 oz that works well for blending large batches of ingredients.
Features and Accessories
There are some improvements in the features that Ascent 2300 offers, including the digital timer and the upgraded motor base.
You have already known about the digital timer display, right? It keeps you on track by showing how much time is left until the machine finishes blending the recipe. This is a useful feature that many people wish to have.
How about the motor base?
The Class Vitamixes, including 5300, comes with a 2-2.2-peak HP motor, while the Ascent boasts a 2.2-peak. So you can say that the A2300 offers a little extra power for effective blending. In addition, there is slightly less noise when you operate Ascent models. It is great to enjoy more values by paying roughly the same price.
Other features are quite similar between the Vitamix A2300 Vs 5300. For example, they both have variable speed and pulse function. The two also include the same goodies in the package. When you buy either 5300 or A2300, you will get a motor base, a low-profile container, a low-profile tamper, as well as a cookbook.
It is clear that the Ascent option wins in this round by providing many advanced features. The best thing is, it is not too expensive. The manufacturer manages to provide premium features while keeping the price affordable.
Quick Rundown on Vitamix 5300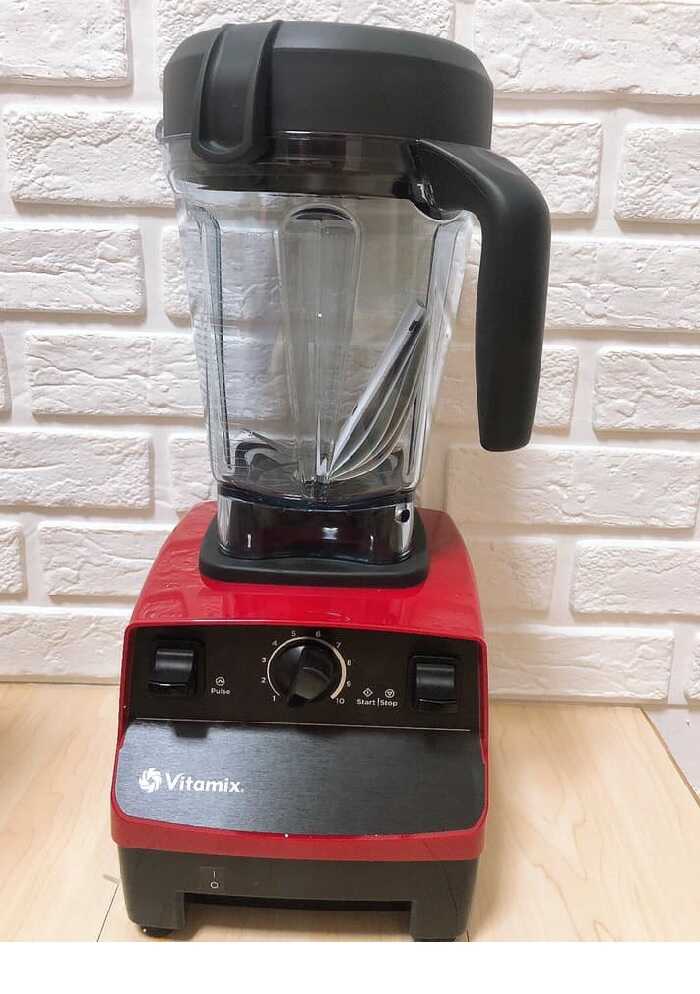 Vitamix 5300 Blender, Black
High-Performance Motor - The powerful 2.2 HP motor propels blades through tough ingredients to create the highest-quality blends
Variable Speed Control - Easily adjust speed to achieve a variety of textures The dial can be rotated at any point during the blend, so you're in complete control
Pulse Feature - With the Pulse feature, layer course chops over smooth purees for heartier recipes, such as chunky salsas or thick vegetable soups
Low-Profile 64-ounce Container - The 64-ounce Low-Profile Container is perfect for family meals and entertaining, while fitting comfortably under most kitchen cabinets
7-Year Full Warranty - We stand behind the quality of our machines with full warranties, covering all parts, performance, labor, and two-way shipping at no cost to you
Pros
Lightweight and compact

Large 64 oz container

Strong and razor-sharp blades
Cons
Narrow control panel

No digital timer
>> Read Customer Reviews: Here <<
Quick Rundown on Vitamix A2300
Sale
Vitamix A2300 Ascent Series Smart Blender, Professional-Grade, 64 oz. Low-Profile Container, Black
You're in Control: Variable Speed Control and Pulse feature let you manually fine-tune the texture of any recipe
Built-In Wireless Connectivity: The motor base will automatically adjust the maximum blending times for the container size you've chosen. Add a range of compatible container sizes, building a customized blending system designed to fit your needs.
Pair with the Vitamix Perfect Blend AppUnlock your blender's full potential with 17 programs and 500+ recipes with the iOS + Android app. Electrical Ratings: 120 Volts, 50-60 Hz, 12 Amps
A built-in digital timer removes the guesswork with recipes you process manually, helping you achieve the perfect texture every time. Cord- 4 feet
Low-Profile 64-ounce Container: Perfect for family meals and entertaining, while fitting comfortably under most kitchen cabinets.
Pros
Sleek and stylish overall design

SELF-DETECT smart container

Built-in digital timer display
Cons
>> Read Customer Reviews: Here <<
The Bottom Line
Between Vitamix 5300 VS A2300, I would highly recommend the Ascent 2300 for those who want extra convenience. But if you only want a classic blender for basic applications, the 5300 is a decent option. In case you ask, my favorite blending machine is the A2300.
Thank you for reading and do not forget to stay tuned for more new posts.
The Related Article
Comparison Articles