Vitamix 5300 Vs Explorian are excellent entry level blenders. They are powerful, easy to use, and most notably, affordable.
If you have no idea what to pick between these two models, do not worry. I will help you out with a detailed comparison in this article.
Read on.
Image
Dimension
8.75 x 7.25 x 17.25 inches
Container Size
48 oz (E310), 64 oz (E320)
Color
White, stainless steel, platinum, red
Image
Dimension
8.75 x 7.25 x 17.25 inches
Color
White, stainless steel, platinum, red
Image
Container Size
48 oz (E310), 64 oz (E320)
Differences Between Vitamix 5300 Vs Explorian
Design and Convenience
For your information, the Explorian series consist of two models, including E310 and E320.
Design-wise, the 5300 is quite different from the Explorian blenders. It is far from fancy, if not a bit outdated. But in fact, you can benefit from this old-school control panel if you are not familiar with Vitamix blenders before. Such a classic panel allows newbies to operate the machine effortlessly.
The Explorian boasts an old-school panel, too. But its speed dial is a bit small, which is a minus. You may find it slightly awkward to turn the dial in the first place.
How about the dimensions?
Both E310 and E320 require a countertop space of 11 x 8 x 18 inches while weighing about 13 pounds. On the other hand, its competitor measures at 8.75 x 7.25 x 17.25 inches with a weight of 12 pounds.
It is noticeable that the Classic 5300 is a bit more compact and portable compared to the Explorian.
Unfortunately, Classic and Explorian Vitamixes are available in two basic colors of black and red only. It would be better if the manufacturer introduced white and slate versions as with Ascent series.
Capacity
The result depends on which Explorian you choose to compare, since each one comes with different containers. To be specific, the E310 includes a 48 oz pitcher, while the E320 features one that holds up to 64 oz.
At the same time, the Vitamix 5300 is equipped with a 64 oz container, which is enough to blend a large amount of ingredients simultaneously.
Features and Accessories
The differences between Vitamix 5300 Vs Explorian are quite negligible, but I will try to point them out so that you can make a well-informed decision.
First and foremost, these blenders come with different motors. While the Explorian runs on an Explorian motor, that of Classic Vitamix is next-gen. Although both motors peak at 2.2 HP, the next-gen produces 40% less noise compared to the Explorian. Quiet operation is an advantage that makes the 5300 an attractive option for those who have little kids in the family.
The next difference lies in the blades. Generally speaking, 4-inch blades are sharper than the 3-inch. It means the 5300 takes the win in this case, as it uses 4-inch blades to crush the ingredients instead of 3-inch blades like the Explorian blenders.
Now, I will look into an additional feature but not least important, which is the cord length. The Vitamix 5300 provides a 6 ft cord, about 2.5 ft longer than that of Explorian 310 and 320. If you have few power outlets around the kitchen, you may want to pick the Classic model.
It is worth mentioning that Vitamix Explorian Vs 5300 have many shared features, such as the variable speed and pulse function, the thermal protection system, as well as the 7-year full warranty.
In addition, you get the same goodies when buying these Vitamix blenders. To be specific, each package includes a motor base, a low-profile container, a low-profile tamper, a cookbook, as well as a manual.
Quick Rundown on Vitamix 5300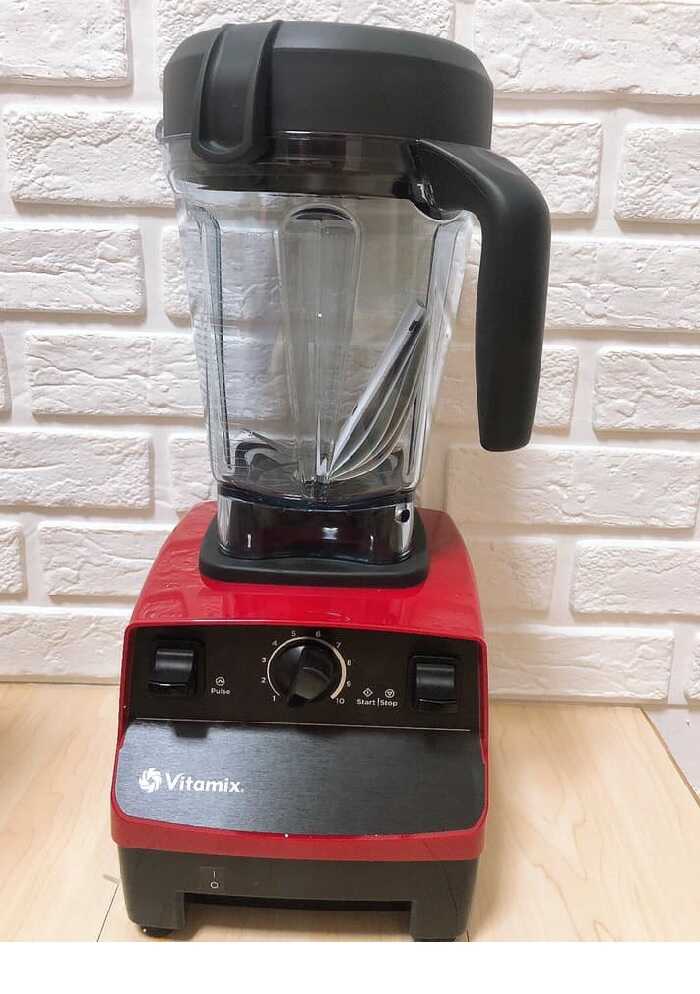 Sale
Vitamix 5300 Blender, Black
2.3 HP motor: 120 Voltage: 50/60 Hz: 11.5 Amps:
The Vitamix 5300 offers power and convenience, with a faster, yet quieter, motor and a low-profile, 64-ounce Low-Profile container that fits easily under most cabinets.. Great High-Performance Motor-The powerful 2.3 HP motor propels blades through tough ingredients to create the highest-quality blends
Dimensions: 17.25 x 8.75 x 7.25 in. 7-Year Full Warranty
Pros
Easy-to-use control panel

Low-profile 64 oz pitcher

Quieter next-gen motor
Cons
>> Read Customer Reviews: Here <<
Quick Rundown on Vitamix Explorian
Sale
Vitamix E320 Explorian Blender Black, 64 oz
E320 Machine with 2.2 Peak HP Motor
64 oz Low Profile BPA-Free Tritan Container
10 Variable Speeds + Pulse Feature
7 Year Warranty
Included components: Motor base Low-Profile 64 oz BPA-Free container Cookbook Owner's Manual
Pros
Sleek overall look

Powerful 2.2-peak HP motor

Affordable price
Cons
>> Read Customer Reviews: Here <<
The Bottom Line
As mentioned above, Vitamix 5300 Vs Explorian are some of the best entry level blenders on the market. In the same price range, the Classic 5300 is the winner by offering a bit more convenience.
Thank you for reading. You can read more about Vitamix 5300 Vs A2300 right here.
Stay tuned.
The Related Article
Comparison Articles