It's about Christmas time – the most wonderful time of the year! Have you found a special gift for your loved one? Not yet? Well, well, how about considering one of these three Vitamix e320 vs v1200 vs 5300 blenders as your Christmas present? I believe your receiver will be very grateful since a blender is a must item for all kitchen corners.
We'll begin our search with an outline of things we're looking for in this article: design, storage, and noise.
Comparison between Vitamix e320 vs v1200 vs 5300
Design
Let's be straight! I like the construction of Vitamix Venturist 1200 most, and I would love to purchase this modern and advanced technology blender.
Unlike the other two models, which have a very thick base and nothing special on the panel control, the V1200 comes with a digital timer! How sleek a silhouette design it is! 
On the sides are the pulse function and the on/off switch. They are evenly distributed to leave the big control button in the middle of the control panel. On top of this speed dial is the digital timer that helps users avoid over-processing their blends. This machine provides customers with four choices of color for such an outstanding design, namely black, red, white, and slate. It's also the most compact blender out of the three.
For the e320 blender, it does not have a digital timer or anything so-called high technology. It goes for the minimalistic look, which gives users a classic but competent blender. The e320 device has a metal drive system that securely connects the motor base and the container for maximum sturdiness. I can say that the e320 blender is very durable and simple. However, it's available only in red and black.
Lastly is the 5300 model, which has a size of 17 x 8.75 x 7 inches. My impression of this blender lies in its speed control button. Unlike the classic design knob of e320 and v1200, the Vitamix 5300 blender comes with a more ergonomic handle. You can freely adjust the speed from 1 to 10 for your specific items. 
I'm absolutely going for the v1200 blender. The model itself is a beauty with a sturdy base, smart arrangement on the control panel, and simple operation.
Storage and Cleanup
As expected from the Vitamix brand, all the blender machines come with a 64 oz container. They are ideal for blending medium to large batches for family meals or entertaining. 
The handle of the container is the feature that you should keep in mind. For the Vitamix 5300 vs e320, they are designed with a rubber handle that prevents slipping while grinding ice or pulverizing tough items. The container of Vitamix v1200 does not have this add-on rubber.
If you're looking for a model that can clean fast and does not consume your time, you can consider the e320 blender. It's dishwasher safe, and the stainless steel blade can be submerged under the water long without getting rust or erosion. 
For the other two Vitamix blenders, you can wash them by hand or spend 30-60 seconds to let the machine clean itself. Simply put in a liquid soap and turn on the highest speed, waiting for it to blend all the dishwashing liquid inside the jar.
To be honest, I find the second way of cleaning is faster and more convenient. Over time, if you wash your jar and blade by the washing dish machine, their quality will get degraded soon. I recommend cleaning it manually.
I believe this round is a tie between Vitamix v1200 and 5300.
Noise
Talking about noise, I believe you understand that it's hard (nearly impossible) to get a powerful blender with little noise. If you're new to choosing a blender machine, you have to make up your mind on preferring the noise to the blender's power, or vice versa.
Have you made up your mind? Great! Whatever your decision is, these three machines are provided with the highest motor power of 2.2-peak HP. It also means they're relatively and equally noisy. However, this 2.2 motor base allows the device to grind hard ingredients like nuts, ice, or coffee to a smoother blend. 
From a distance of 15 inches, the approximately decibels for v1200 is 84 dB, for the e320 is 91dB, and the 5300 blender is 82 dB.
The 5300 blender is undoubtedly less noisy compared to the other two models. You can get this blender as a gift for your Christmas season. However, isn't it more suitable to give a high-tech device like a v1200 blender? It has the same power, a little bit noisier, but comes with a more sleek design.
You can look up this article and find your best option to reduce noise.
Additional Features
Apart from all of the notable features above, we will examine other additional functions.
Firstly, the v1200 is equipped with SELF-DETECT technology. If you think a 64 oz container is too big for your loved one, you can use an extra container (that comes with the box) like a 20-oz jar. A SELF-DETECT technology will automatically recognize your 20-oz jar instead of the old 64-oz container and adjusts program settings and maximum blend times. Just so you know, the smaller jar allows making small batches faster.
Secondly is the refurbishment of Vitamix 5300. It's the model that's now only as a certified-reconditioned model. This blender is technically used and has been returned to the Vitamix manufacturer for a renew. The returned blenders will have to go through 17 steps until it gets tested and ensures its quality. Due to this reason, its price is much lower compared to other models. 
Worry not about its quality. Even though the 5300 machine is a refurbished blender, many customers are more willing to purchase and try it out. Surprisingly, they fall head over heels for it! Who wouldn't want a machine that is not only cheap but also versatile, powerful, and durable? 
I would not state my winner for this round, considering each of us has a different purpose for each blender. But if you ask me, of course, my winner is Vitamix Venturist 1200.
Quick Run Down of Vitamix 5300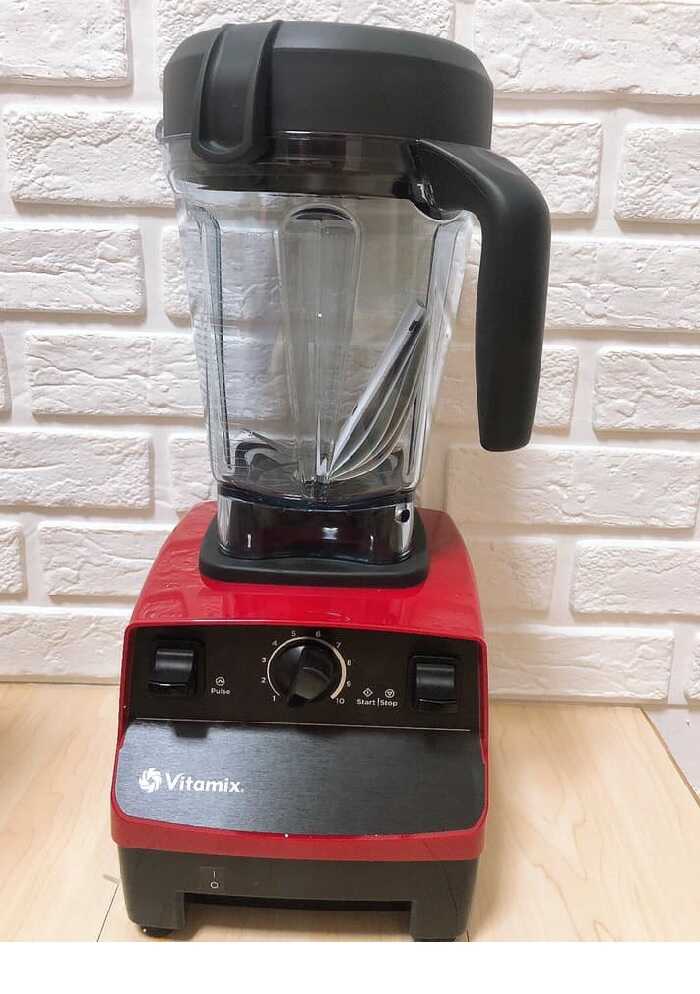 Pros:
Friendly-budget price

Certified-reconditioned

Less noisy
Cons:
No presets

No digital timer
>> Read Customer Reviews: Here <<
Quick Run Down of Vitamix v1200
Pros:
Has programmable timer

Sleek construction

Powerful and grind items efficiently
Con:
>> Read Customer Reviews: Here <<
Quick Run Down of Vitamix e320
Pros:
Dishwasher-safe

Simple and minimalistic construction

Designed with rubber handle
Con:
Noisier than the other two models

No digital timer
>> Read Customer Reviews: Here <<
Conclusion
Ready to go shopping now? My purpose of writing this review article of Vitamix e320 vs v1200 vs 5300 is for you to decide on your Christmas present. This year has been exhausting, but it's finally time to bring joy to your loved one. Go for whichever model you think best suits for their house. 
You can spend a little more extra money on getting a v1200 model. In exchange, a blender that is as powerful and elegant as what the restaurants downtown has is now yours.
The Related Article
Comparison Articles